5 Tips For A Successful Telemedicine Appointment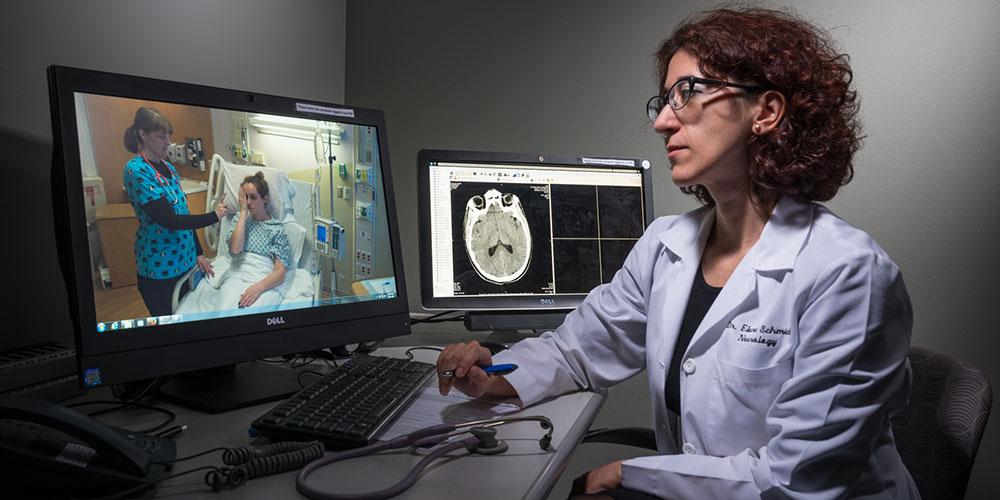 Keep reading for 4 bonus tips!
Telemedicine is one of the fastest-growing methods of healthcare. Chances are, your healthcare provider has already provided you this convenient opportunity.
Telemedicine allows you to hold an online meeting with a video chat or a phone call right from your home. This is especially helpful with the COVID-19 outbreak.
Before Your Telemedicine Visit
Utilize these tips to make sure your visit goes as well as possible.
1. Share all your known symptoms, medications, and questions that you have.
"Be ready with as much detail about your current condition as possible,"

– Dr. Joe Kvedar, President of the American Telemedicine Association
This elevates your experience with your doctor as he or she needs to know as much as possible. But by having it ready beforehand maximizes the time you have with your doctor. Take your vital signs.
2. Take your vital signs.
The advantage of telemedicine is the ability to do a lot of preparation in advance to help maximize your time. By coming in with your temperature, heart rate, and weight, your doctor can spend more time on diagnosis and recommendation.
"If you have a glucometer, make sure you have those readings. If you have a blood pressure cuff, make sure you have those readings. If you have other things that your doctor tracks with you to monitor your disease, have that information on hand,"

recommends Kvedar
3. Have your latest medical records nearby.
If you received other care at other facilities, having a copy of any work done will be handy during your visit. If your doctor needs a report, you can easily share it, thus saving money and time.
4. Set up the necessary technology
Before your actual visit, you may be able to test the service on your phone or computer. In doing so, you can save time and making sure you're able to establish a connection before you meet, rather than during. Ask the doctor's office for any further assistance.
5. Improve audio and picture quality
It's important to establish a connection to ensure maximum visit results. It's hard to make that happen if you cannot hear or see each other well. By having your visit in a well-lit area and quiet space, not only will your doctor be able to focus on your health, but you can also focus on providing the information your doctor needs.
According to leading studies, telemedicine has shown to be just as reliable, if not more effective, than regular in-person care. Since medicare rules have been more relaxed, those 65 and older can access this convenient option even more than before. See below for four additional tips after you get your appointment!
Bonus tip number 1: If you're a caregiver, be sure your person is close.
Even if you're the one doing most of the talking, the doctor still needs to view the patient to make an accurate diagnosis
Diana Isabel Tibbs cares for her 79-year-old mother, Caroline Chacon, who has had multiple brain surgeries and dementia. Recently, her mother had persistent dizziness, so they consulted a new neurosurgeon by video chat. The virtual exam was surprisingly comprehensive.
"They checked her temperature and the back of her head where the incision was made. They had her do some tests with her arms to see how her balance was. They had her do the one where she closed her eyes and had to touch her nose, "says Tibbs. "And then they had this really large screen where they were able to pull up…her CAT scan and we talked about that."
Chacon has since had several telehealth visits in just a few weeks. "We saw a neurosurgeon, and she got fitted for another hearing aid," says Tibbs. "I would use telehealth for the majority of my mom's visits if I can."
Bonus tip number 2: Prepare for tech issues.
As a relatively new experience, there are still some experiences that are at maximum capacity. Other viable options that have worked if tech issues occur, are using FaceTime or WhatsApp. Using another device might improve the experience as well.
Bonus tip number 3: Ask for a summary.
This experience is the perfect time to make sure your visit is thorough. Sometimes it's so thorough, you forget some details. Most healthcare providers are able to provide a summary of what happened during your visit. Be sure to double-check if they can provide one.
Bonus tip number 4: Give Feedback.
Because this is a new and popular way of healthcare, there is always room for improvement. As this becomes more popular, healthcare providers want to give you the best experience possible to keep using this convenient service. Be sure to provide detailed and constructive feedback.